Regular price
$30.00
Sale price
$19.99
Unit price
per
Sale
Sold out
Bursametro kitchen sink storage rack provides an easy solution to keep your sink clean and tidy.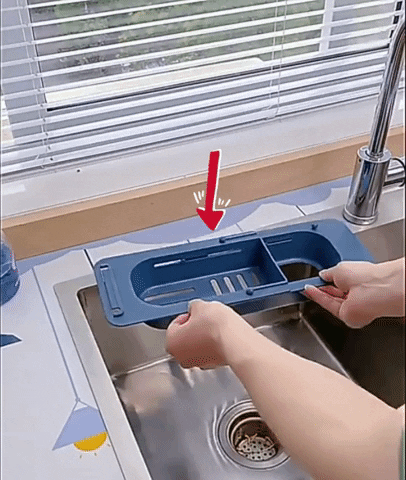 Our Retractable Sink Rack With Drainer Filter is a revolutionary kitchen sink dish rack that allows you to extend and retract your sink rack needs with just one hand movement. It uses a unique side-to-side telescopic design that never touches the ground, ensuring that there is always a sturdy base for your rack, steady and safe.
KEY FEATURES 
Get a cleaner and more organized kitchen sink: Keeping your sink clean and tidy is simple with Bursametro, it comes with a multipurpose storage rack that comes with a drainer, anti-bacterial filter, storage, and a dish soap holder – everything you need to keep your kitchen sink neat and clean.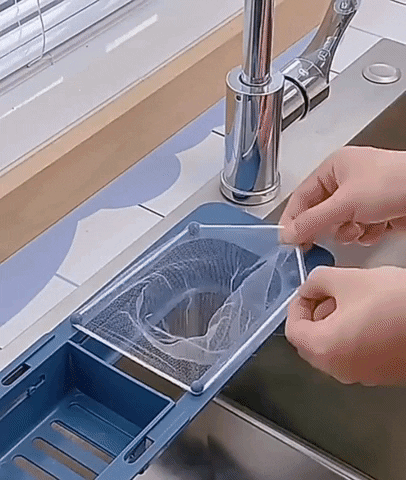 Get rid of the unpleasant smells in the kitchen sink: The retractable drainer keeps the drain free of food debris, hair, and grime. The anti-bacterial filter eliminates bad smells and the storage space keeps everything else within reach.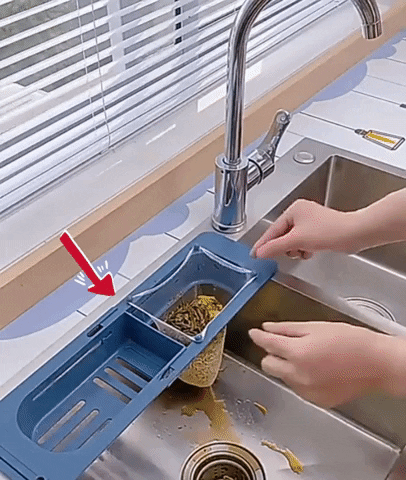 Enjoy your clean kitchen sink: Retractable Sink Rack With Drainer Filter is easy to use, simply attach the storage rack to your sink and then extend the drainer when you're ready to use it. No more nasty smells or disorganized sinks!
Multifunctional: Can meet different needs, suitable for various sizes of sinks, freely adjust the length, can be large-capacity storage.
If kitchen wastes regularly cause problems for you and your family, then you should seriously consider buying this convenient retractable sink rack with a drainer filter. With this expertly designed system in place, not one single drop of wastewater will escape down your drain until all the food debris has been thoroughly strained out of it. You won't just cut down on
 How to install the Retractable Sink Rack With Drainer Filter
Share
View full details