Regular price
$15.00
Sale price
$9.99
Unit price
per
Sale
Sold out
Stuck with pet hair on your clothes and home? This dog hair remover brush has your back! It's designed to quickly and easily sweep up the hair, lint, and dust that you can't seem to get off otherwise. Simply roll it back and forth in short strokes and it'll do all the hard work.
 

With this convenient device, you can easily remove pet hair, lint, and dust from your home and clothes. Simply roll it back and forth with short strokes and the hair will be gone in no time.
Main Features
SAY GOODBYE TO PET HAIR.
UNIQUE DESIGN FOR MAXIMUM USE. It is made out of a firm but flexible material, which allows for the product to remain still even when rolling at an angle. Its handle is made out of sturdy plastic, for easy gripping and further reduction in slipping. Its edge has a specially serrated edge that allows for a more firm grip and helps to collect the lint and debris without tearing up your clothes.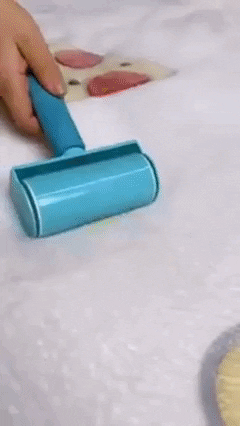 OUR REUSABLE GEL LINT ROLLER HAS THE POWER OF GLUE. and removes cat hair, dog hair, crumbs, and more within just a few minutes. It's perfectly safe to use on all different types of fabrics and can be used to clean furniture.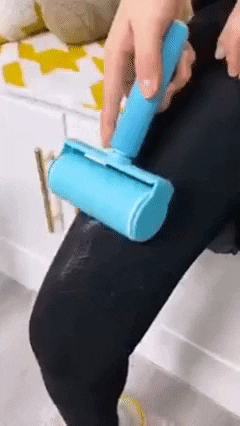 COMPACT SIZE. super compact for your purse and pocket. Roll your clothes on the way out, touch up before a meeting, or remove unwanted pet hair. Perfect for keeping your suit looking smart and clean.
WORKS ON MULTIPLE SURFACES. Easily keep your carpets, rugs, sofa covers, and clothes absolutely free from your pet's hair. It's also can be used to clean furniture, comforters, clothing, floors, and even the upholstery of your vehicle.
Specification:
Material: 70% ABS
30% Thermo-Plastic-Rubber
Share
View full details